Call Kelly Grady
Your Go-To Gift Gal

(916) 717-0019

[email protected]
1981 Maple Glen Road
Serving Sacramento and Beyond
Mon.- Fri.:  9:00am - 6:00pm
Sat.:  9:00am - 4:00 pm
Our theme gift baskets are available in different sizes & price ranges to fit your budget. We can also customize your gifts for you. We work with your budget, deliver locally, ground ship, and provide you with the best service possible. Scroll down to read a few of BW&B's testimonials. 

Beyond Gift Baskets...
     We will put our special touch on...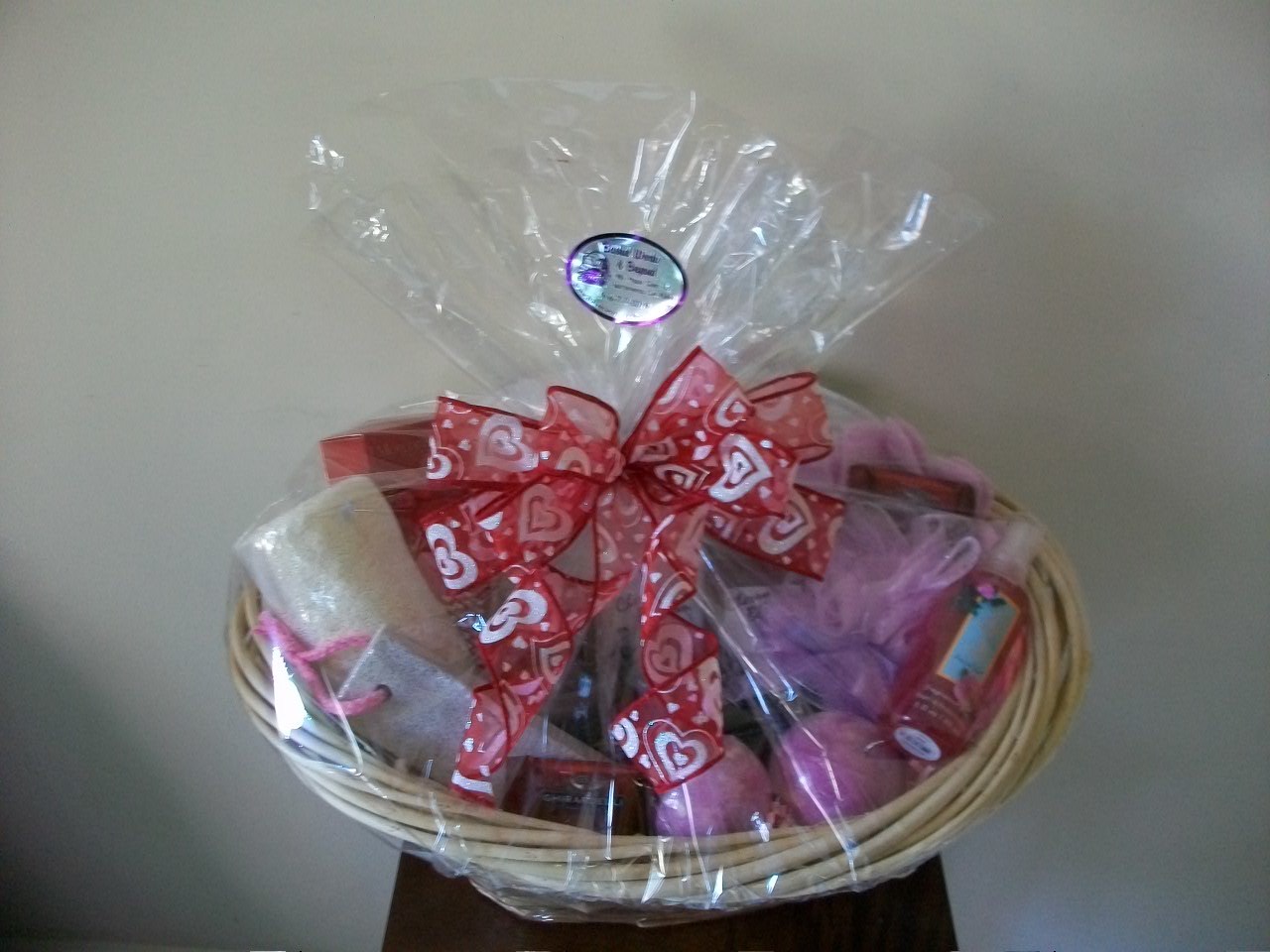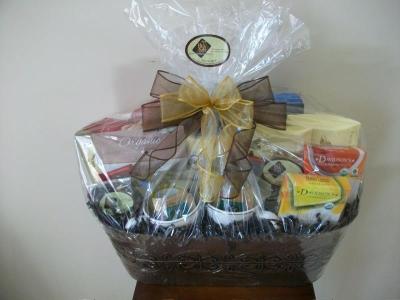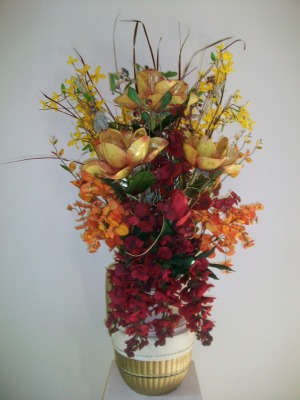 Deluxe Bath & Body Gift Basket - $80.50 + tax
Entice the senses with Homespun Naturals
Jasmine Rose Bubbly Body Wash, 4.5 oz.;
Homespun Naturals Jasmine Rose Solar Mineral Bath Salts, 10oz.; Homespun Naturals Jasmine
Rose Face & Body Lotion, 4.5 oz.; Loofah
Sponge, Pumice Stone, Foot Brush, 2 Lilac
Scented Votive Candles in glass holders, a Bath Scrunchie and a pair of Exfoliating Gloves, White Cotton Waffle Spa Slippers, 2 large size Simple Pleasures Magnolia Blossom Scented Bath
Bombs and Bath & Body Works Sweet Pea
Scented Fragrance mist, 3 oz. 
Click on Gift Baskets page above for more

details on Bath, Body and Foot Gift Baskets.
Corporate/Thank You Gourmet Gift Basket
(Deluxe shown) - From $60.50 to $105.00 Smoked wild Alaskan salmon, crackers, smoked almonds , cheese, garlic beef sausage, coffee and tea, tropical dried fruit mix, two 8 oz. ceramic coffee mugs, & more. 
Click on Corporate Gifts at top of page.
Silk Floral Arrangements in vases, for tabletops, wreaths, etc.


"Excellent service and very helpful. Kelly came through with a special order on very short notice.  My mother-in-law was very happy with what she received." ~ Scott Nickels, Engineer, Architectural Forest Produtcs, Inc., Twin Cities, Wisconsin.
"We hired Kelly with Basket Works & Beyond to create a get-well gift basket for a co-worker.  She asked questions and then created a customized gift basket to reflect our co-worker's personality.  It was a big hit"  ~ David Kenward, The Mental Coach
"I have used Kelly's services and have been very satisfied with her gift baskets.  In order to create the perfect gift, she spends an ample amount of time finding out a litlle bit about the person receiving the gift, what your budget is, and also allows you to put special treats in.  Kelly rates high on the integrity side of life,
which is always a plus in doing business with someone.  She is very personable and kindhearted.  I highly recommend her services!" ~ Debi Gaul, Owner of Heartfelt Hands Massage
Basket Works & Beyond  © 2010
    Website Engineer: